The Barnes & Conti Bookshelf
Exercising Influence
Exercising Influence: A Guide For Making Things Happen at Work, at Home, and in Your Community

Third Edition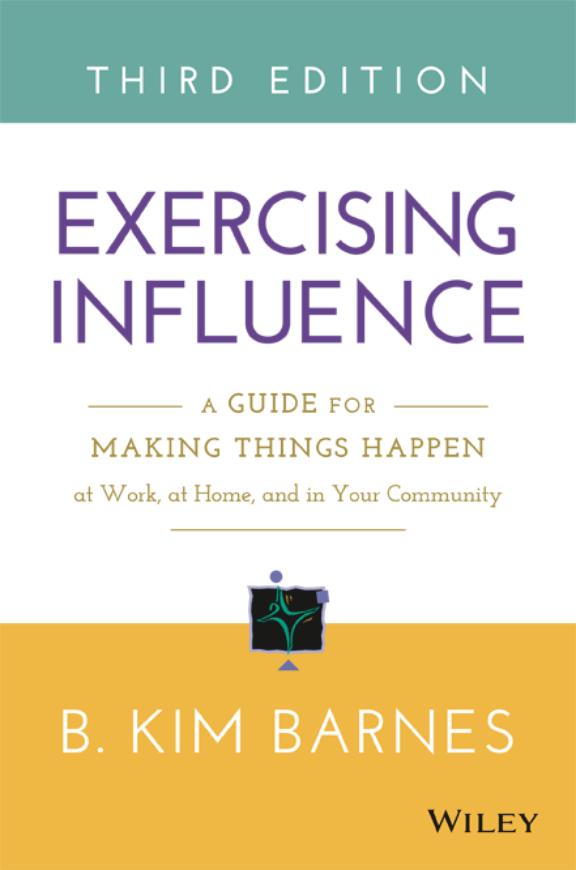 Exercising Influence is your guide to accomplishing more with less effort. Demystifying the process of influencing others, this book shows you how to develop effective influence behaviors, plan an influence approach, set goals, resolve problems, and build better relationships. Revised and expanded to provide more actionable advice across industries and sectors, this third edition has updated examples and resources and features all-new chapters on influencing through social media, influencing your team, and applying research findings of neuroscience, and behavioral economics. You'll create work, family, and community relationships that are more mutually rewarding as you apply a practical, real-world model for developing this seldom-taught skill.
Influence is a skillset that everyone needs, yet the necessary techniques and fundamentals are rarely made explicit and shared. This book is a vital resource for anyone who wants to achieve better outcomes at work, at home, or in the world at large, helping you make important things happen and create relationships that matter. Exercising Influence™ uses a practical real-world model that will help readers discover how to:
Develop effective influence behaviors and a strategic and tactical approach to influence
Plan for influence by preparing, setting clear goals, implementing, and reviewing an influence opportunity
Design and apply an approach to real-life situations
Resolve problems and conflicts
Create relationships that are more balanced and mutually rewarding
Accomplish far more in their organization with less effort
Take charge of their professional lives in a powerful, ethical, and productive way.
What Others Are Saying:
"Kim Barnes' book is a winner, full of wisdom and good advice about how to influence others. That's what we all need to do all the time...this is a book that everyone can use."
—Bill Bridges, Ph.D., Consultant and Author, Transitions, JobShift, and You, Inc.
Exercising Influence provides a wealth of ideas and strategies for getting things done through other people."
—Pat Heim, Ph.D., Consultant and Author, Hardball for Women
"Kim has given us a gift to be read, practiced, and celebrated. Exercising Influence is your key to gaining influencing power in your personal, social, and work life."
—Elaine Biech, Author of The Business of Consulting
About Barnes & Conti

Influence & Communication

Innovation &
Risk-Taking

Decision-Making & Problem Solving

Leadership

Internal Consulting

Change Management

Resources

Apps for Mobile Devices

Follow Us!