Intelligent Risk-Taking

From Vision to Action
Program Description
To keep pace with customers, organizations are challenged to make highly risky decisions in a fast-moving, continually changing environment. In order to capitalize on opportunities, we need to minimize time spent on analysis and decrease the probability and/or consequences of failure. Any organization, team, or individual involved in innovation or change will benefit from learning and applying a process for making intelligent risk decisions. Risk means taking action under conditions where key variables and potential outcomes are unknown and could prove to be negative — yet where not taking action could lead to paralysis and ultimate failure. Intelligent risk-taking, as difficult as it can be, is essential to innovation and change leadership.
Intelligent Risk-Taking™ provides you with practical tools and processes to identify your own risk-taking style and compare it to others. You will apply a framework for making intelligent decisions about which risks to take and when, and how to adjust the level and impact of risk. You will develop ideas for improving your own and your team's entrepreneurial risk-taking and for influencing others to support your risk-taking efforts.
Intelligent Risk-Taking is available virtually. For more info, see our page on Virtual Learning Journeys.

For more information on Intelligent Risk-Taking™, click here.
Intelligent Risk-Taking™ is a copyrighted program of Barnes & Conti Associates, Inc.
Program Objectives
As a participant, you will be able to:
Be able to define, describe, and recognize intelligent risk-taking and distinguish it from gambling.
Assess individual and organizational risk-taking styles and their impact on risk decisions.
Identify factors that block risk-taking or support it in individuals, groups, organizations, and the environment.
Apply strategies for influencing others to share risks
Apply an eight-step risk decision model to a real-world situation.
Identify ways to support greater and more intelligent risk-taking in your organization.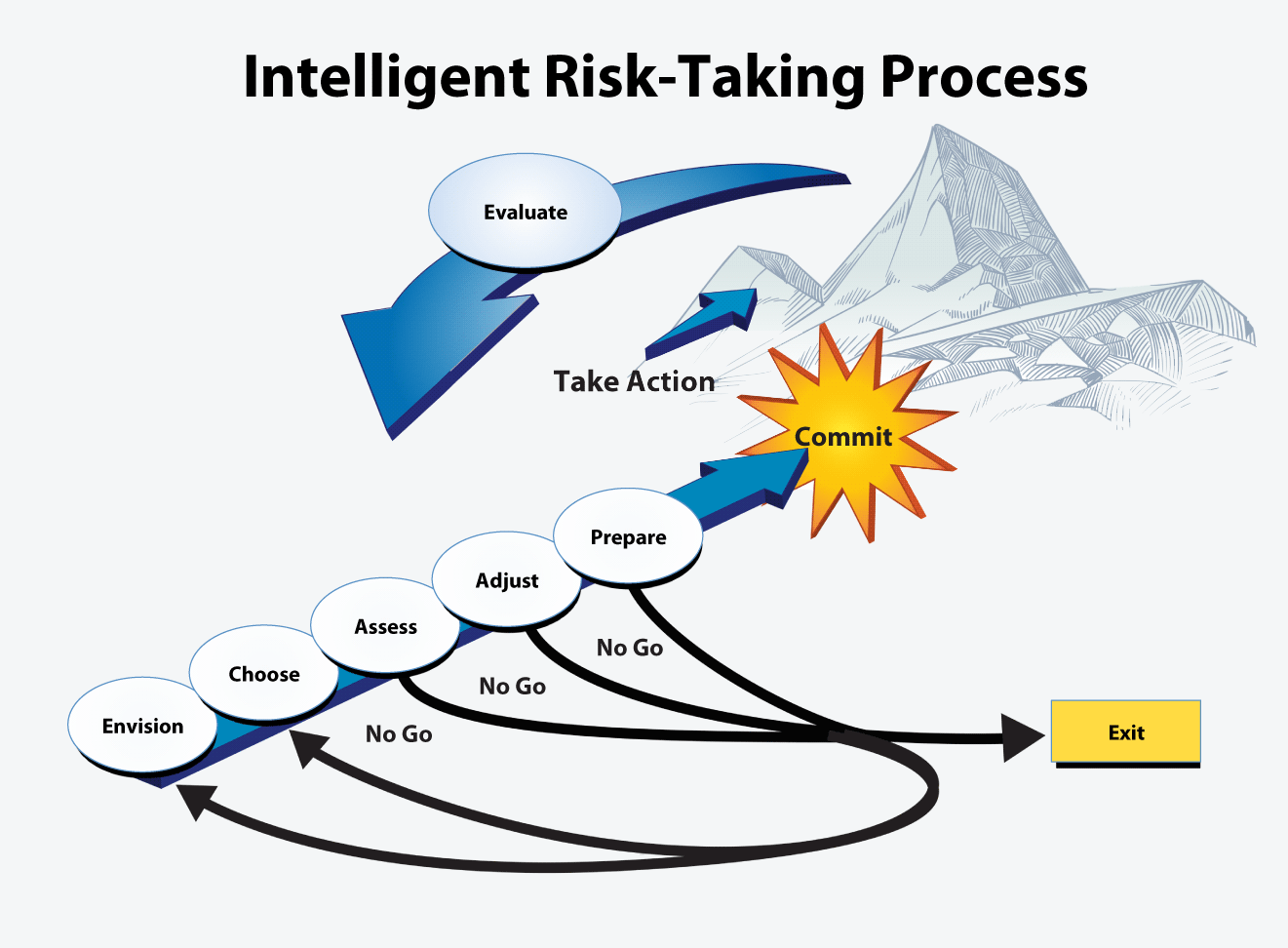 What our clients say:
"The need for Intelligent Risk-Taking in business is paramount in today's competitive environment. However, with that said, the operative word in that sentence is 'intelligent.' Wild or uncontrolled risk-taking can be scary, and often damaging to the business. This course has taught many how to evaluate options, assess the actual risks that might be involved, and plan and take INTELLIGENT risks that are productive. Managers have also benefited by understanding how to create a productive culture for risk and innovation in a safe, controlled and strategically aligned manner. Intelligent Risk-Taking is needed at all levels and functions within the corporate environment if optimal efficiencies and effectiveness are to be realized."
—Vice President, Global Marketing and Sales Learning, Global Pharmaceutical Company
"I highly recommend Intelligent Risk-Taking because it helps individuals and teams look at risk in a systematic way. People don't deal with risk well and therefore continue to protect the status quo or jump into risky situations and hope for the best. This program empowers people to move forward with the confidence that the risks that they are taking are being managed and provides a framework for continually updating their understanding of the situation as they learn more."
—Course Participant
"...I had three clear take-aways that I can incorporate into my career at my company and everyday life outside of work: the risk wheel, open-ended questions, and the Intelligent Risk-Taking methodology. To me, practical take-aways are the litmus test of whether a course was worthwhile or not, and this one definitely was. Thank you!"
— Program Manager, Global Technology Company
About Barnes & Conti

Influence & Communication

Innovation &
Risk-Taking

Decision-Making & Problem Solving

Leadership

Internal Consulting

Change Management

Resources

Apps for Mobile Devices

Follow Us!