The Barnes & Conti Bookshelf
Self-Navigation: A Compass for Guiding Your Life and Career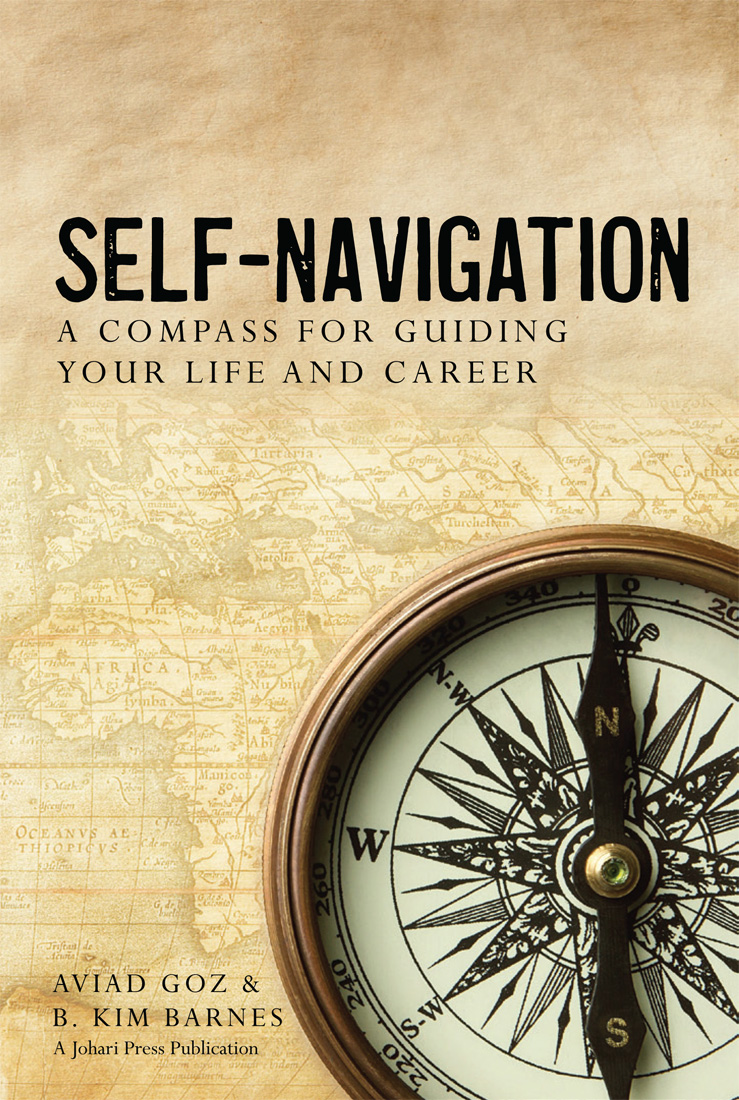 The act of self-navigation is a critical capability. It requires that you stay engaged and focused on your goal, while steering through the continuous "whitewater" of twenty-first century life. You can't do it while on autopilot; your virtual GPS will only work if it is set to a destination that you have carefully chosen.
Hands-on navigation, with your eye on the compass in the midst of change and ambiguity, has become essential for success. Every decision about major issues—your education, your career, your relationships, your family life, where you choose to travel or to live—is an act of navigation that will influence the course of your entire life.
In this book, you will learn how to set and follow a course that will take you as far as you want in a direction that you are capable of going. Using a "personal compass," you will understand and work with the deep values and authentic motivations that drive you while recognizing and overcoming the internal and external obstacles on your way. You will devise a practical plan to accomplish the results you dream of achieving. Whether working alone or with a coach, this book will help you become the captain of your life and career.
Self-navigation—keeping one's eye on the "compass" in the midst of change and ambiguity—is based on a model that is used by multinational companies and leaders to help them navigate their careers, their teams, and their organizations through the complexities of the current business environment. Navigation skills can make anyone's life more exciting, satisfying, and productive.
About the Authors
B. Kim Barnes B. Kim Barnes is CEO of Barnes & Conti Associates, Inc., of Berkeley, California, a leadership development firm. In more than 30 years of experience in the fields of management, leadership, and organization development, she has been a frequent speaker at national and international professional conferences and meetings. Kim is the primary or co-developer of Barnes & Conti's programs on influence, negotiation, innovation management, internal consulting, and many other topics. The second edition of her book, Exercising Influence: A Guide for Making Things Happen at Work, at Home, and in Your Community, was published by Wiley in 2007. A recent business book, co-authored with Beverly Scott, is Consulting on the Inside: A Practical Guide for Internal Consultants, published in 2011 by ASTD Press. After completing this book, Kim was inspired to write a tongue-in-cheek corporate mystery series. The first book, Murder on the 33rd Floor, was published in early 2012.
Aviad Goz Aviad Goz, a respected leader in the field of personal and organizational development, is Founder and Chairman of the Momentum Group and founder and Chief Visionary Officer of N.E.W.S.™ Coaching and Training, based in Lausanne, Switzerland and currently operating in 23 countries. He has presented seminars and coached executives in Fortune 100 companies across the globe. Aviad has special expertise and has developed unique approaches in organizational navigation, leadership development, and executive coaching, applying the N.E.W.S.™ model to individuals, teams, and organizations. He is a popular speaker on these topics in many venues. He travels around the globe, teaching seminars and coaching leaders. He has authored or co-authored eight books and dozens of articles in Hebrew, English and French. Recent books include Trouvez sa Voie, co-authored with Gerard Rodach and Life of Joy co-authored with Roni Ratner.
What Others Are Saying:
"There is no greater need for people working today in a context of great change than practical tools to help them navigate. Aviad and Kim are two world thought leaders who offer us a way to personal transformation…to feel more clarity, motivation, confidence and focus. Enjoy the journey…"
—Peter Nankervis, Knowledge Director of Lighthouse Australia, Sydney, Australia
"The concept of self-navigation is one that can change the life of a person when completely understood. This book will be of tremendous help to people who really want to change the default choices that have led them to a different life from the one they want. Un grand bravo to the authors."
—George Stoleru, Organizational Voach, Paris, France
About Barnes & Conti

Influence & Communication

Innovation &
Risk-Taking

Decision-Making & Problem Solving

Leadership

Internal Consulting

Change Management

Resources

Apps for Mobile Devices

Follow Us!