What's New at Barnes & Conti
News, Events, and Happenings
Statement Against Terrorism & Aid to Middle East
We stand with Israel and all innocent civilians in the region to denounce the horror of the attacks by Hamas. This is not an issue between the peoples of the region, but a terrorist ploy to finish the job that Hitler started more than 80 years ago. There is no place for antisemitism or anti-Muslim hatred in a civilized world community. As a company that works globally to help people communicate more effectively, we stand by Churchill's statement that "talk, talk, is better than war, war." And when that is impossible, we respect the right of Israel, like any other country, to defend itself.
If you would like to help the victims in Israel and/or Gaza, donations may be sent to:
Virtual Catalog of All Barnes & Conti Programs for 2023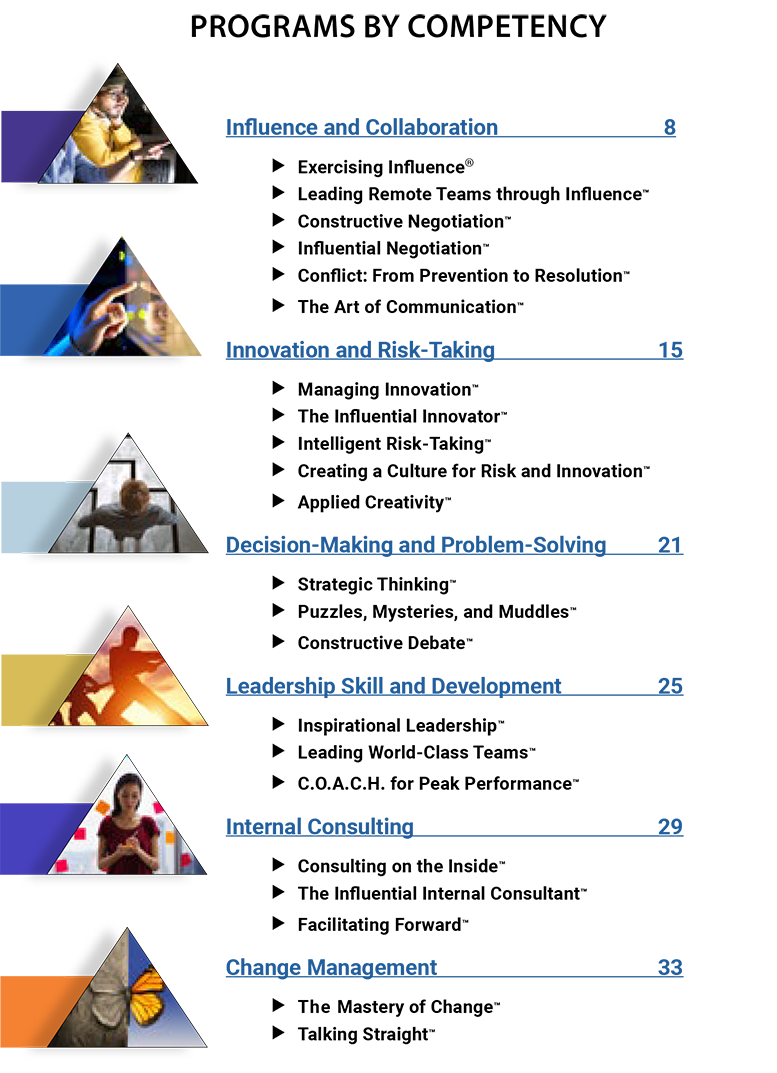 Our new catalog listing all of our updated virtual offerings is available on our website. We hope you will find topics that resonate with you and your organization.
Custom Learning Journeys to Enhance the Learner Experience
Our virtual programs consist of multiple webinars combined with pre- and post-course activities. Optional micro-learning components emphasize practice and application. Remote 1:1 coaching is also available.
Download latest catalog of offerings
Book on Constructive Debate by Kim Barnes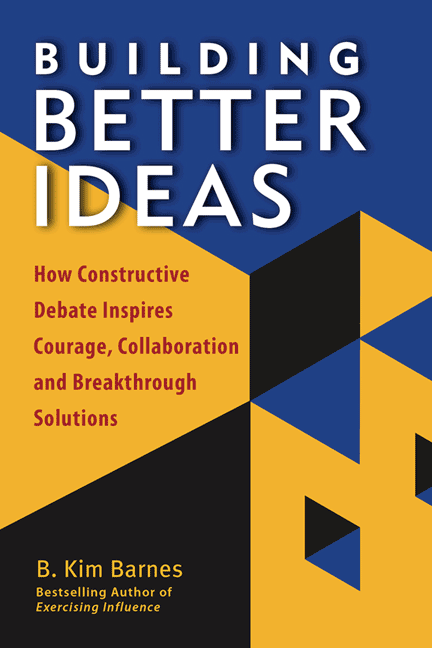 Kim Barnes' latest book, Building Better Ideas: How Constructive Debate Inspires Courage, Collaboration, and Breakthrough Solutions, is based on our popular program, Constructive Debate: A Collaborative Approach to Building Better Ideas. We developed that program at a client's request a number of years ago, but it has once again become timely.
The focus of both the book and the program is to help organizations engage a broad range of people in ideation and to create a culture where unusual and innovative ideas get a hearing and there is a clear process and encouragement for critiquing and improving ideas. Another important outcome of learning these skills is to institutionalize a civilized and effective way for inviting, welcoming, and using disagreement, thus avoiding "groupthink," reducing the reluctance to speak out, and supporting innovation and change. Watch this page for the publication date. Kim says that she is excited to be working with a new publisher, especially one with Berrett-Koehler's excellent reputation and track record.
Newsletter Archive Online
Did you know that Barnes & Conti has a quarterly e-Newsletter? The entire archive—from November of 2001—is available on our website. Our newsletter is not just news, but features articles about influence, negotiation, innovation, risk-taking, leadership, and team building. As a special bonus, we include at least one recipe, which, more often than not, is from one of the countries in which we have clients and/or partners.
To visit the archive—or subscribe to the newsletter—click here.
About Barnes & Conti

Influence & Communication

Innovation &
Risk-Taking

Decision-Making & Problem Solving

Leadership

Internal Consulting

Change Management

Resources

Apps for Mobile Devices

Follow Us!