News, Events, and Happenings
Design Management Institute: President's Award Recognizes Nelson Soken Ph.D
Nelson Soken, Barnes & Conti Chief Innovation Strategist, is this year's recipient of the Design Management Institute's (DMI) dmi:President's Award. The dmi:President's Award is awarded to a DMI member whose contributions to the organization have moved their mission forward in a significant way. Barnes & Conti is proud to have Nelson as a key member of our team, assisting clients in moving their innovation initiatives forward. Our hearty congratulations to Nelson for his outstanding work!
Read the full story on LinkedIn
Conversations About Influence: A New Podcast Series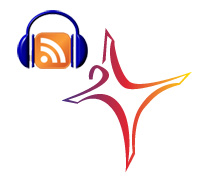 We've created a series of six podcasts on the subject of influence, drawn from a wide-ranging conversation among Barnes & Conti CEO Kim Barnes, Mary Walter, and Allan Cohen.
Mary Walter is a leadership coach and an expert in team effectiveness. She is currently President of Mary Walter Leadership. Mary has over 20 years of experience as a senior executive and leader in retail store operations, most recently at Ross Stores, and has now launched her consulting firm focusing on leadership and teams.
Allan Cohen, Ph.D., is Edward Madden Professor of Global Leadership at Babson College. He is the co-author with David Bradford of Influence Without Authority (Wiley, etc.) and is currently preparing the third edition of this book for publication.
As most of you know, B. Kim Barnes is author of Exercising Influence: Making Things Happen at Work, at Home, and In Your Community, 3rd Edition (Wiley, 2015), among other publications.
Topics range from influence and gender stereotypes to the role of confidence in influence success to the pros and cons of interrupting—and how to do it successfully! Other topics include influencing remotely, influencing within teams, and establishing a healthy climate for influence.
Listen to Conversations About Influence
Exercising Influence: A Guide for Making Things Happen at Work, at Home, and in Your Community, 3rd Edition
This third edition has updated examples and resources and features all-new chapters on influencing through social media, influencing your team, and applying research findings of neuroscience, and behavioral economics.
You'll create work, family, and community relationships that are more mutually rewarding as you apply a practical, real-world model for developing this seldom-taught skill.
Order the third edition from Amazon
Exercising Influence™ for Smartphones: Available for iOS and Android!
The Exercising Influence app is the handiest reference yet for those who have taken the course. In addition to the Influence Tactics and Behaviors, it includes:
Sentence starters for each behavior, appropriate to any influence situation
Examples of the influence behaviors
Criteria: to decide which particular influence behavior is appropriate
Influence Framework, to help plan in a situation in which you need to exercise influence
Guidelines for using each influence behavior
For more information and to purchase for Android,
please go to Google Play.
For more information and/or to purchase,
please go to the iTunes App Store.
Note to our clients and customers: We are now including this app free of charge for all participants in our Exercising Influence program.
Kirkus Reviews Kim Barnes' OD Mystery,
Murder on the 33rd Floor
Kirkus Media recently reviewed Kim's book, described below. Hailing Kim as an "accomplished business writer," the reviewer praised her first novel generously:
"Barnes writes with the same elegant clarity and formality that enrich her nonfiction...character development is deft and sure, with particularly appealing diversity among the characters...The novelty of a business consultant in a detective role also adds to the enjoyment...An unusual concept and strong characters shine through..."
See the article below to purchase the book.
The Authors Speak: Bev Scott and Kim Barnes Podcast on Consulting on the Inside
Bev Scott and Kim Barnes recorded a podcast in which they discuss their collaborative book, Consulting on the Inside. In the podcast, they discuss three of the questions that the book discusses and answers in great depth:
Why are internal consulting skills important?
Is there an overall approach or process that would apply to any internal consulting function?
What are the most important competencies for internal consultants?
Download the Podcast or Listen to it, below;
Please check out our photo collection from many of the cities where we have done showcases, presentations, or workshops in the past year. We'll try to keep the photos updated as we trot around the globe. The photos are hosted by Flickr.work ad
Newsletter Archive Online
Did you know that Barnes & Conti has a quarterly e-Newsletter? The entire archive—from November of 2001—is available on our website. Our newsletter is not just news, but features articles about influence, negotiation, innovation, risk-taking, leadership, and team building. As a special bonus, we include at least one recipe, which, more often than not, is from one of the countries in which we have clients and/or partners.
To visit the archive—or subscribe to the newsletter—click here.
About Barnes & Conti

Resources

Apps for Mobile Devices

Follow Us!

Influence & Communication

Innovation &
Risk-Taking

Decision-Making & Problem Solving

Leadership

Internal Consulting

Change Management