Consulting on the Inside

Walking the Line; Building Your Practice
Program Description
Internal consultants use their expertise, influence, and interpersonal skills to facilitate a client-requested change without the formal authority to implement their recommendations. The internal consultant's ability to influence strategy, tactics, decisions, and behaviors is based both on expertise and relationships. Being clear about your consulting role and the phases of the consulting process is key. You have to walk a fine line between being an insider with knowledge of the business and its culture, and providing value as an outsider with a more objective view and broad knowledge.
In this workshop, based on the book, Consulting on the Inside: A Practical Guide for Internal Consultants© by Beverly Scott and B. Kim Barnes (ATD Press, 2011), you will develop a greater understanding of your role, the consulting process itself, and how to use specific skills and tools to create an effective and successful internal consulting practice.
Consulting on the Inside is available virtually. For more info, see our page on Virtual Learning Journeys.
For more information on Consulting on the Inside™, click here.
Consulting on the Inside™ is a copyrighted program of Barnes & Conti Associates, Inc.
Program Objectives
As a participant, you will be able to:
Identify consulting roles that best fit for you and your organization.
Gain tips and approaches for building and developing your internal consulting practice.
Apply the Consulting Process Model to your own organization consulting initiatives.
Explore key behavioral skills that contribute to consulting success.
Assess your level of consulting mastery and establish clear development goals.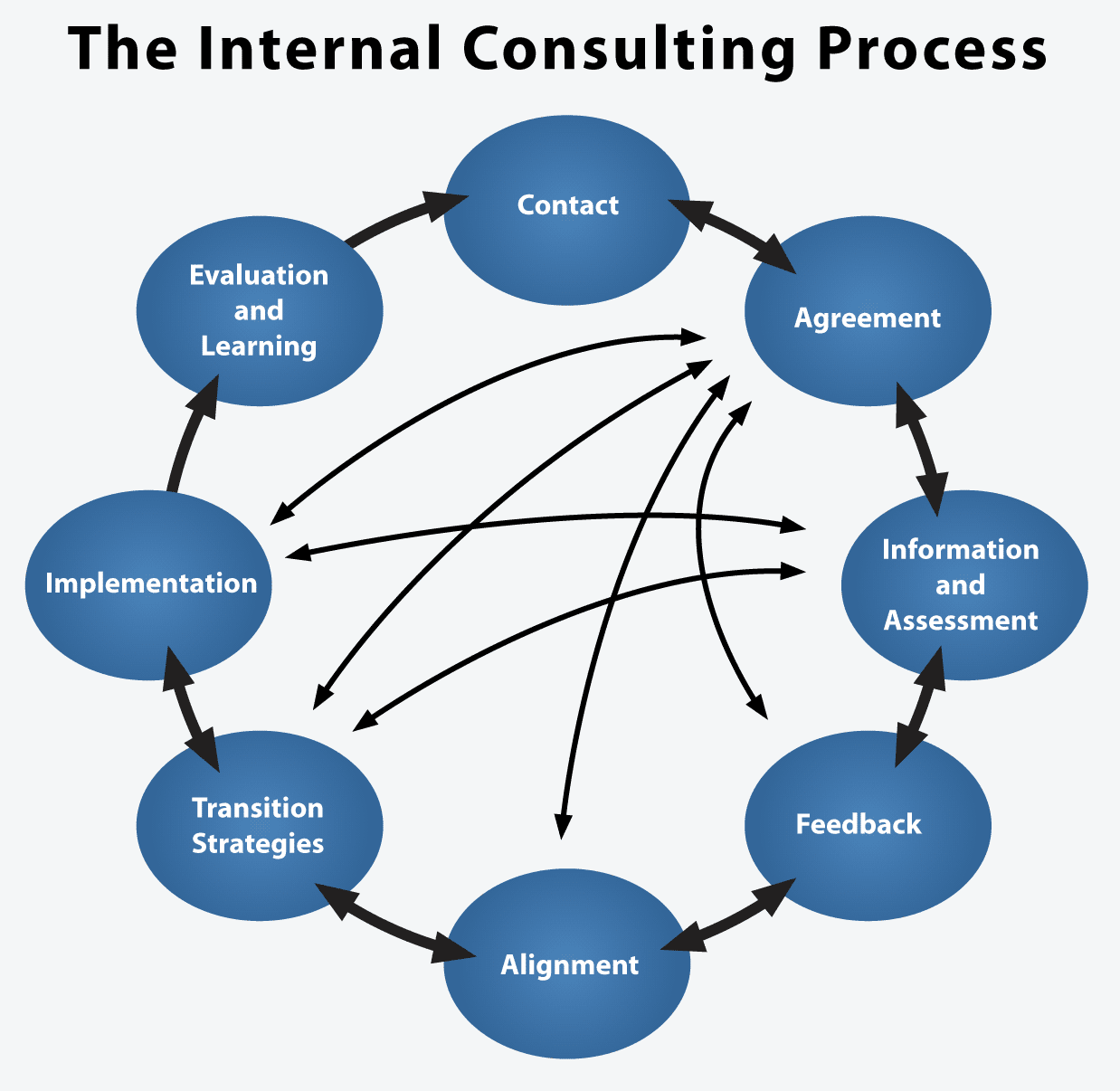 What our clients say:
"We have used Consulting on the Inside as the key foundational program for our HR functional curriculum. The results have been outstanding. The course gives a practical framework for HR and other staff professionals to approach the 'higher level' aspects of their roles and responsibilities. I really see change in the way participants have embraced and applied the tools into the scope of their work. I highly recommend this program.."
— HR Professional
"We are using Consulting on the Inside as a foundational program for our HR professionals, and it has been very well received by all. The program effectively covers the entire process of consulting and has sharpened our internal consulting skills dramatically."
— Senior Vice President of Human Resources, Global Aerospace and Energy Control Corporation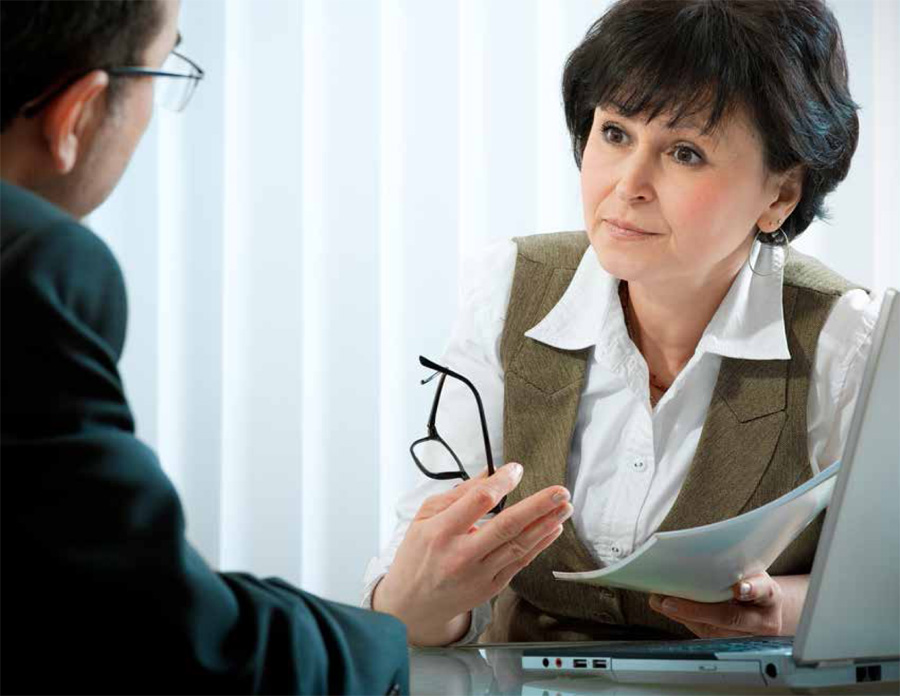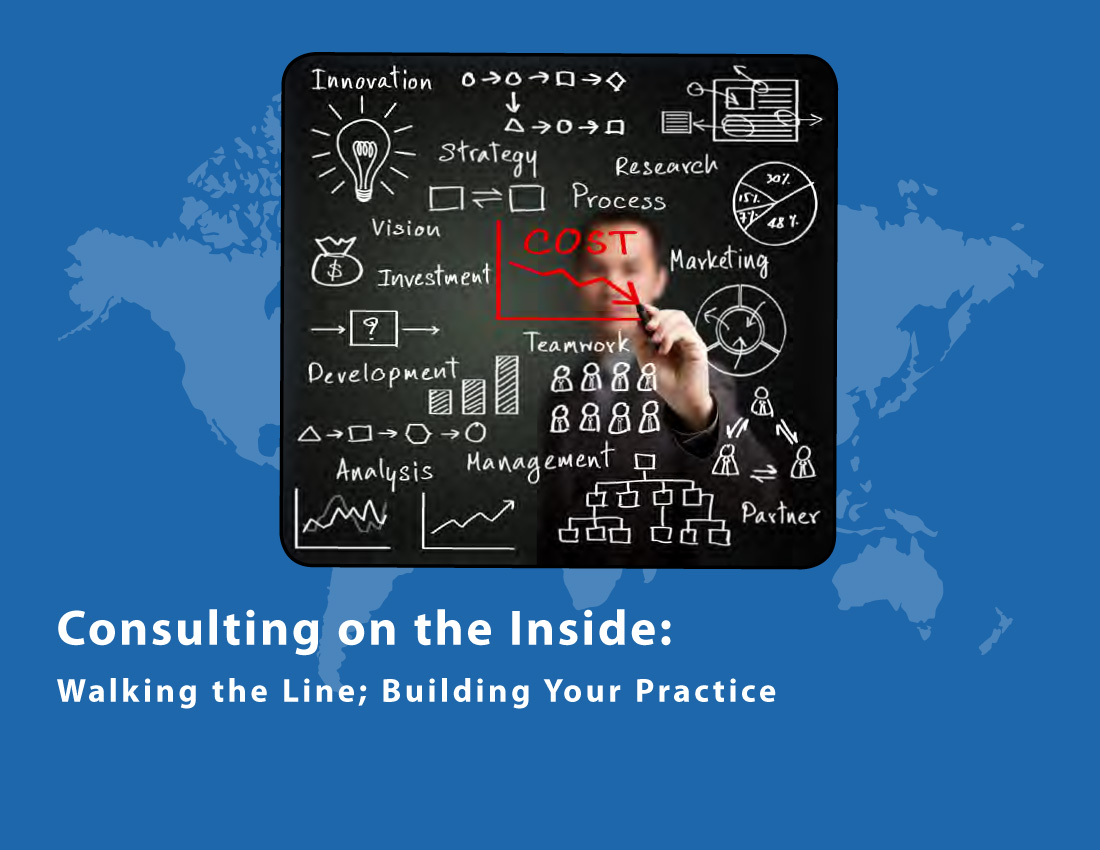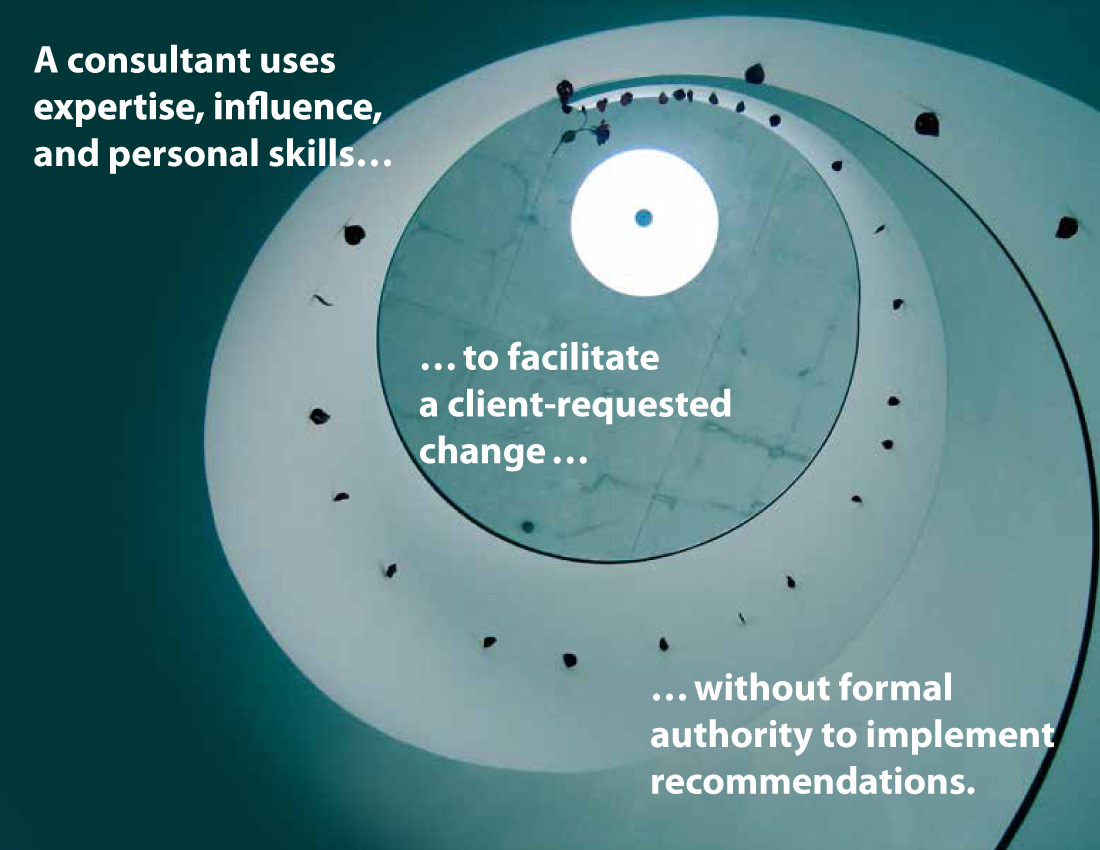 What is a consultant? If you are charged with creating some kind of change or improvement in your organization without the direct authority to carry it out, you are a consultant.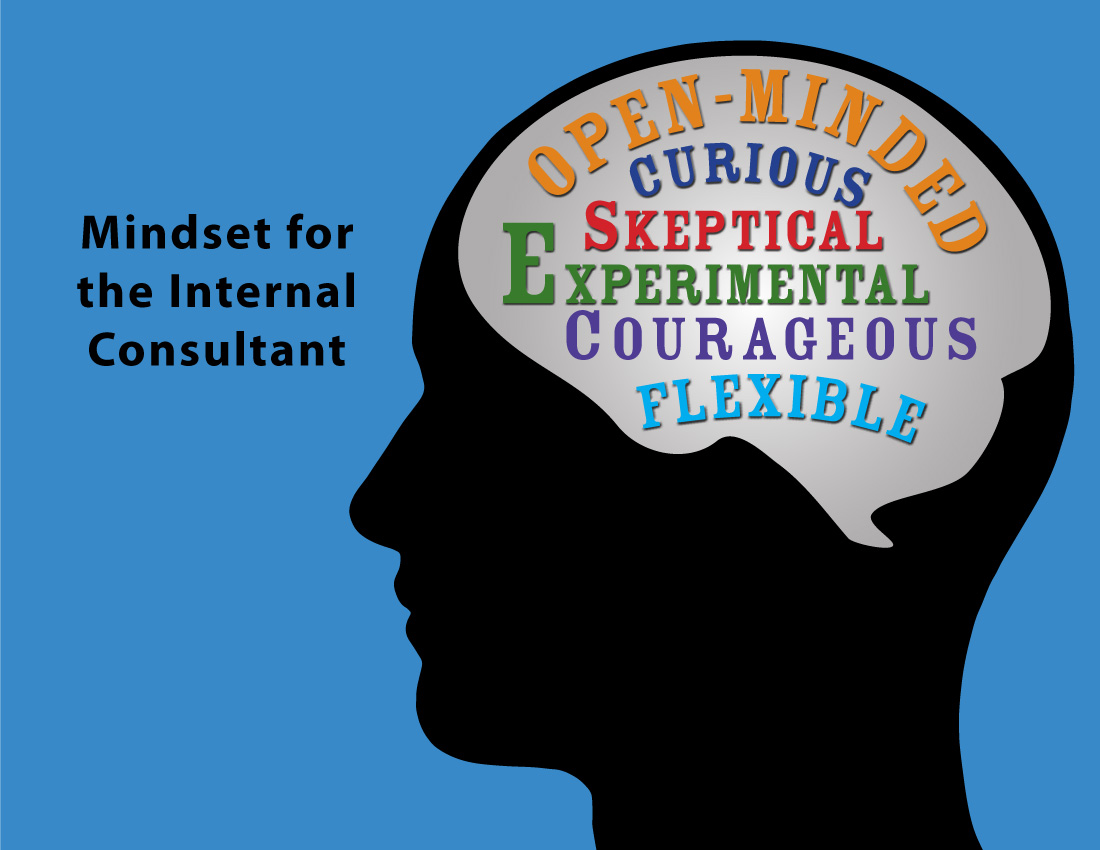 The most successful internal consultants have a mindset that enables them to learn, influence, and operate effectively in complex organizations.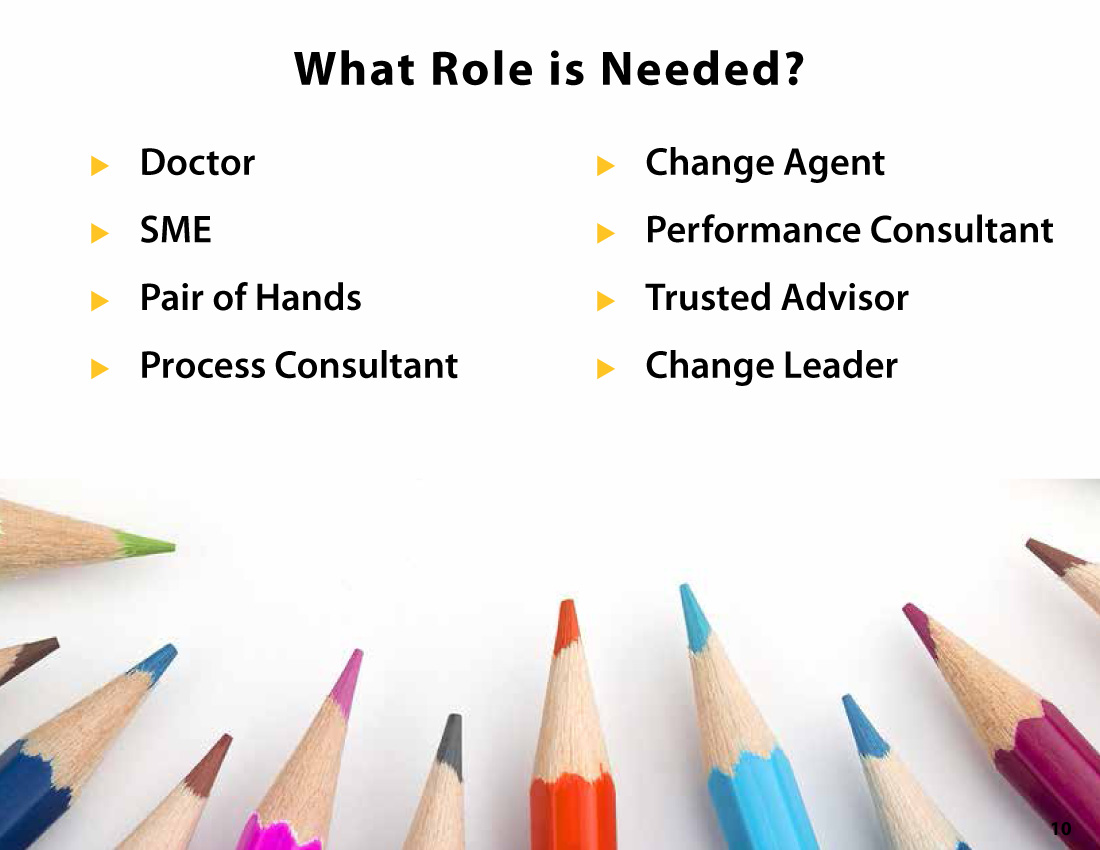 You will look at both the traditional and emerging roles of the internal consultant as well as the consulting roles that best fit for you and your organization.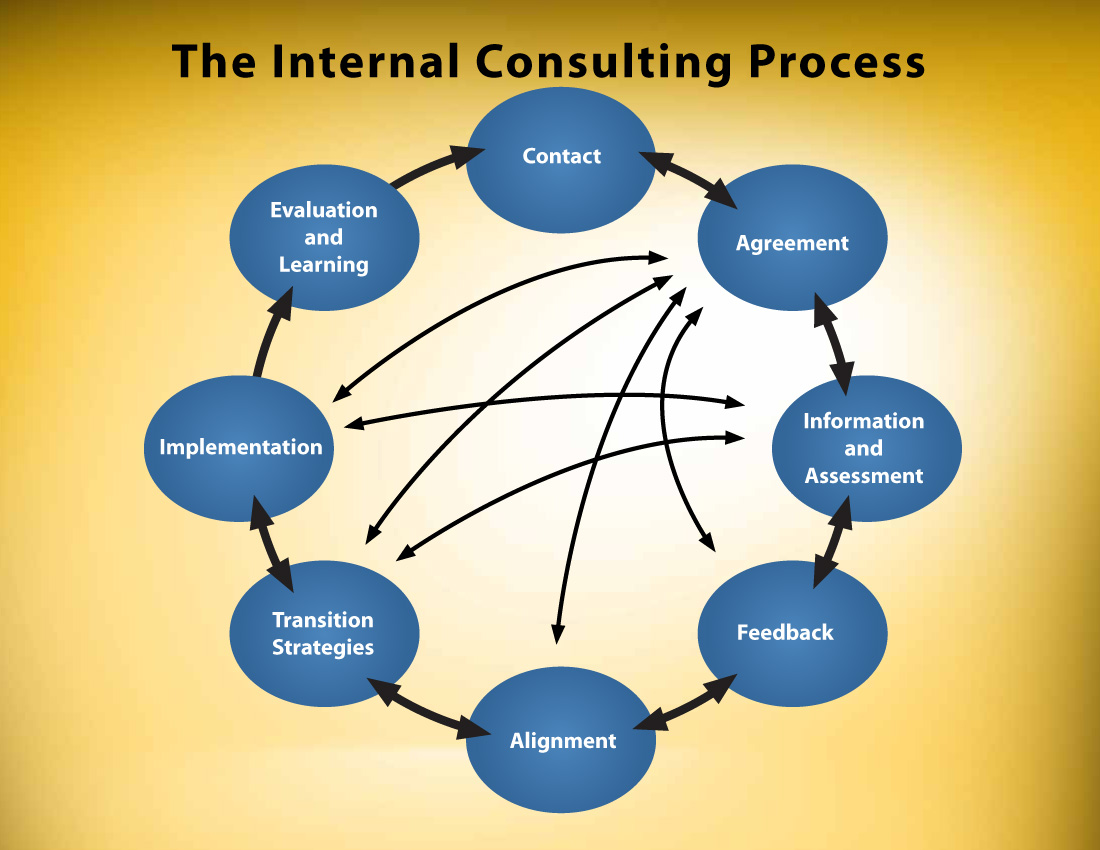 The process for internal consultants is especially organic and often messy; it is directional without being linear. This process is iterative, frequently looping back to earlier phases before moving forward again.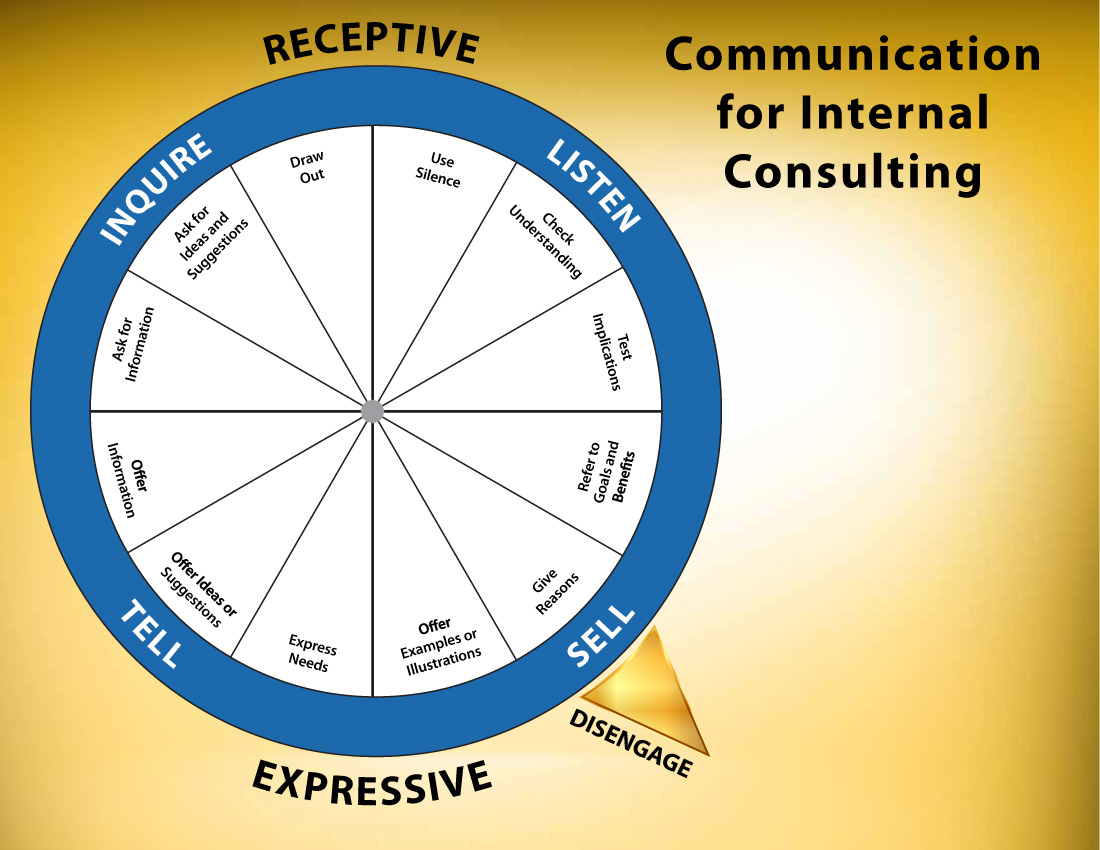 Each phase of the Internal Consulting Process requires the internal consultant to use his or her communication influence skills. Shown here is the model communication tactics and behaviors that consultants will learn.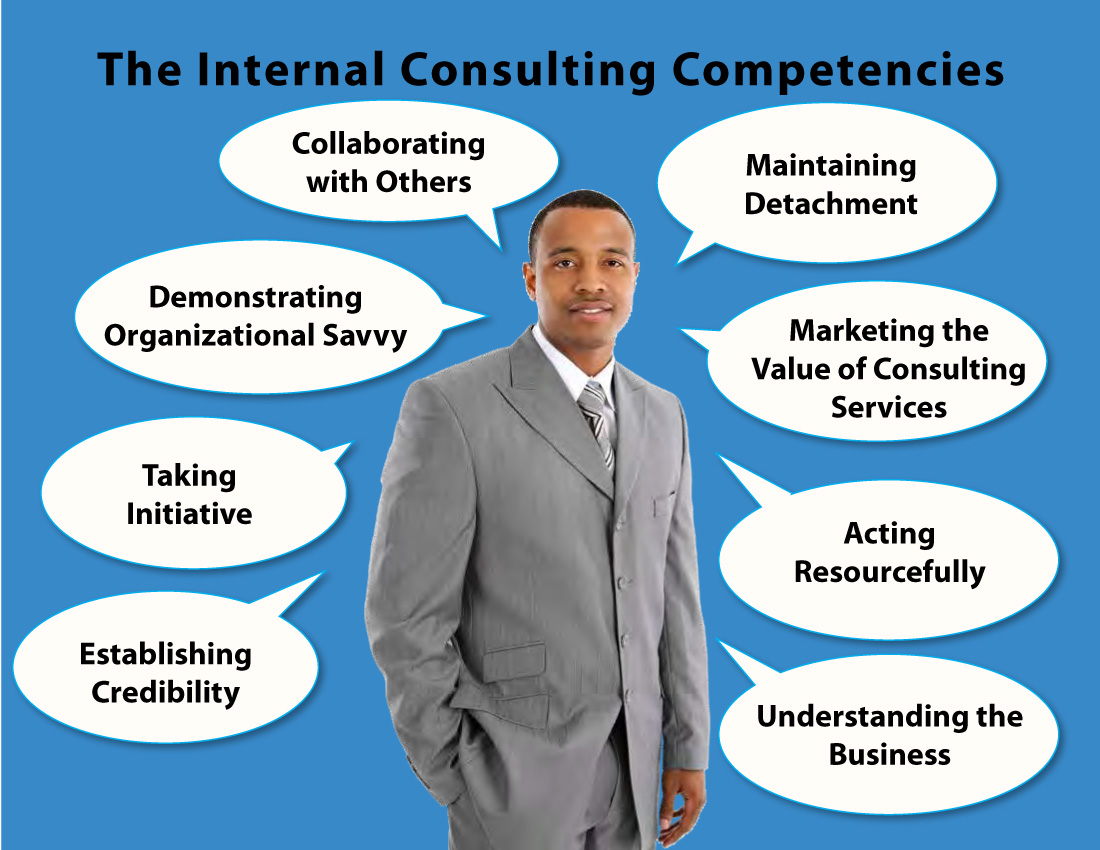 Consultants are given the opportunity to assess their competencies as well as their self-management skill.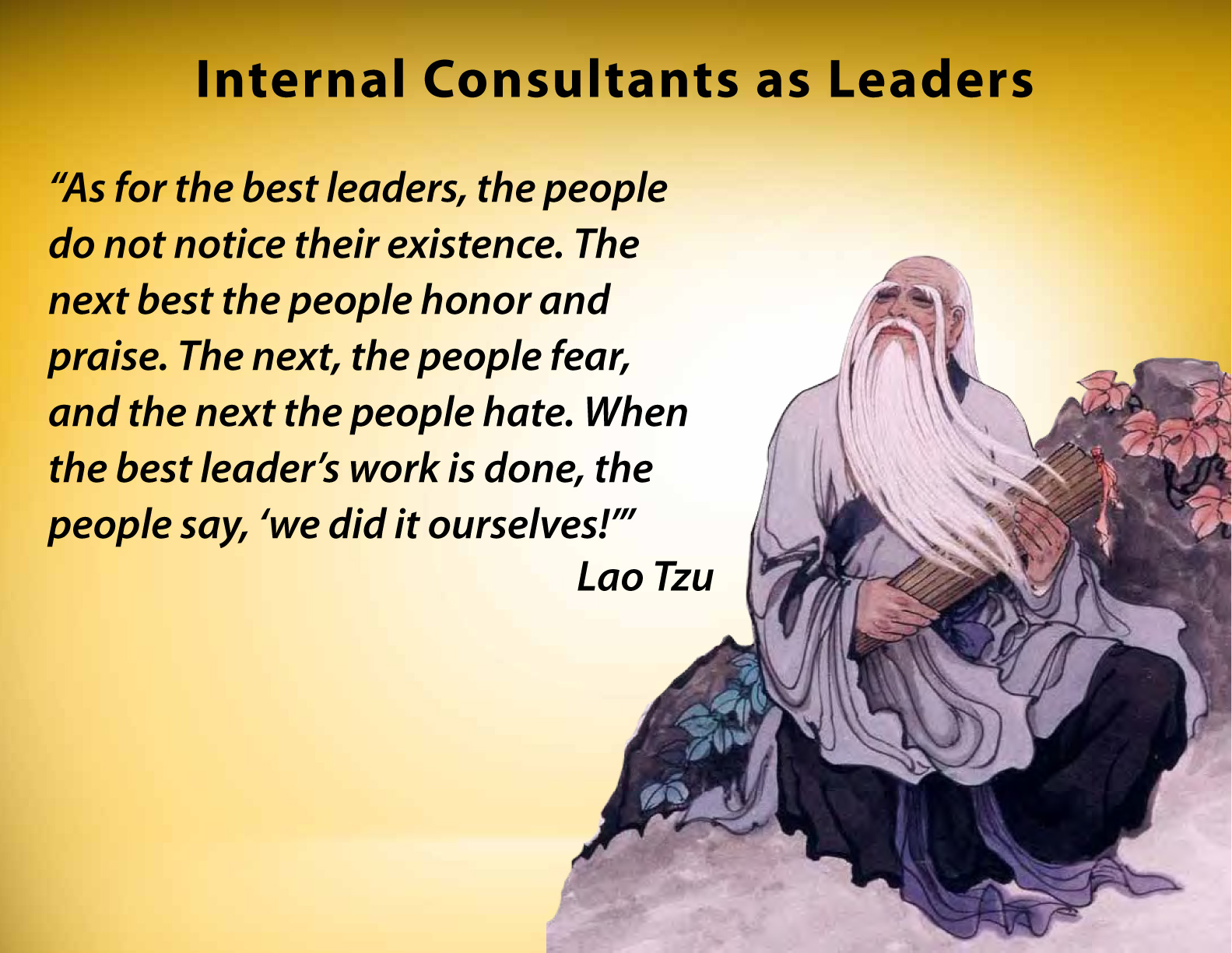 About Barnes & Conti

Influence & Communication

Innovation &
Risk-Taking

Decision-Making & Problem Solving

Leadership

Internal Consulting

Change Management

Resources

Apps for Mobile Devices

Follow Us!