Foster Innovation by Strategically Attending ASTD 2013 Sessions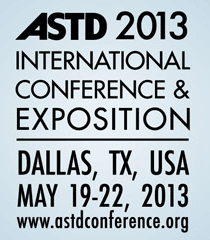 This year at the ASTD 2013 International Conference and Expo, consider trying a new technique. Instead of only attending sessions that interest you, go to at least two sessions that do not initially appeal to you.
By listening to topics that you normally wouldn't spend time to consider, new ideas might surface. Of course, one of the greatest things you can take back with you from ASTD would be new ideas that will increase your team's and  organization's success.
In Barnes & Conti's Managing Innovation workshop, we emphasize approaches such as seeking diverse opinions, finding new sources of passion, and exploring a broad spectrum of opportunities. Participating in sessions that you did not originally plan to attend is one way to apply these approaches. Here are some examples of sessions that caught our eye – you might want to consider seeing how they can foster innovation.
1) John McDermott's Getting and Keeping Attention: Lessons from Marketers and Storytellers:
McDermott's talk provides techniques for using e-learning to motivate and capture the attention of your learners. Why not take his techniques and apply them to your own work? How could you use technology to motivate your clients?
2) Jill Rowley: The ABCs of Social Selling – Always Be Connecting!

Join Rowley's session to learn how to use social media to connect with future buyers. Perhaps you could also apply this information to your business plan. Are you incorporating social media? Should you be? 

3) Jack Philips: How Organizations Are Tackling the Challenges of Measuring ROI:
Learn the three major challenges of ROI: Collecting post-program data, separating the influence of learning from other factors, and converting data to money.  Philips will teach you how to tackle these challenges. In addition to learning the information, consider how the three challenges might apply to other aspects of your business and how you could apply them to remedy any problems.
We hope to see you at ASTD. Stop by our booth #815 to discuss innovation, influence, and any other skills you are interested in. And when you stop by, don't forget to enter our drawing for a free iPad Mini.
Interested in registering for a FREE expo pass: click here and enter numbers.
And please contact us if you plan on going to ASTD 2013 Conference and Expo and would like to connect with us during our events held before and after conference hour:  Barnes & Conti Associates