Five Tools for Successful Risk-Taking
Intelligent and effective risk-taking can be successfully executed by following a set of tools. This five blog post series will feature one tool per post so that by the end, you have acquired a toolkit for risk-taking.
The first tool in planning for Intelligent Risk-Taking is the compass.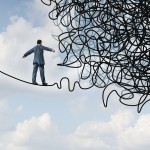 Where are you going? By choosing your direction and envisioning success you are more likely to stay focused on results and avoid dangerous detours.
Try envisioning the success of your current risk-taking endeavor by following the envisioning mind state that is explained in the  Envisioning That Inspires: MLK's Dream blogpost.
Please contact us if you have questions about tool one. And stay tuned for step two by subscribing to our posts or checking back in a few days.
And if you are attending HR West, check out Intelligent Risk-Taking and Decision-Making, a presentation by Kim Barnes and Nelson Soken.
Contribution by,