Self-Navigation: The N.E.W.S.™ Experience is a workshop that focuses on employing strategic navigation tools useful for individuals who want to apply a structured process for career planning and for those with high potential. Additionally, it can be used very effectively as part of an on-boarding process or to assist with transitions and other "crossroads."
For those of you that signed up or that still want to sign up for our public program on June 20, in Berkeley, CA. Here is a "sneak peek" of what you will learn.
(Sign up with our special introductory price of $100 here: http://bit.ly/12ehRUP).
Vision:
The first direction discussed in the workshop is the North. The North guides you through discovering the direction you want to take in your life or at work.
Envisioning is used in the North to help you focus on your future goals.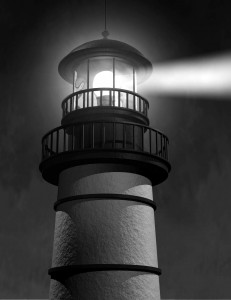 Vision is defined as the image of a desirable future reality.
Try the Vision Exercise:
Describe a week in your life three to five years from now.
Write it in the present tense, as if your vision is actualized.
Create a Vision Symbol:
Based on what you answered above, create a symbol that will symbolize your future vision.
Create a Vision Statement:
In the year (fill in the blanks)
I will be:

I will do:
I will have:
My main contributions will be:
Curious about learning what the other directions the compass model covers?
Listen to the answers here.
We hope to see you on the 20th. Sign up for the special $100 full-day session here
http://bit.ly/12ehRUP
.