2014 Training Industry Trends are Bringing Opportunities for Local Training Companies
Key training industry observers are saying that trends in 2014 are moving from generic, learner-centric training programs and shifting towards focused, customized business-centric development. Doug Harward, in this winter's issue of Training Industry Magazine, notes this trend toward business-centric development. Previous practices  "missed the mark on the most fundamental principle of success: ensuring that training is aligned to the needs of the business first." The new focus needs to be on developing skills that impact overall business performance.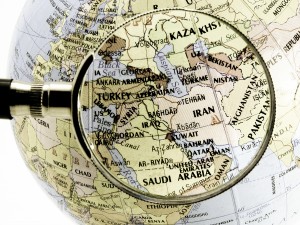 The Saudi training market is no exception to these international trends. Multi-national organizations capture the largest market share of the Saudi training industry—an estimated $2.6 billion with a 6% yearly growth rate. Saudi customers in 2013 requested development programs that were customized to address specific skill gaps. The skill gaps they identified linked directly to business performance targets. Two training officials from large Saudi banks recently voiced their concerns about training programs that failed to address a need for basic behavioral change. These were not specific programs; the deficient programs covered a wide range, from advanced leadership to basic customer service. One of these officials explained that locals are challenged by terms like "sympathy" which appear straightforward. However, these terms—found within generic, western-originated training programs—do not take language or cultural barriers into consideration.
Conversely, the training manager of a large company showed interest in a more realistic and effective customized leadership program, despite the fact that his company has already implemented generic leadership programs from leading organizational development providers. These examples are consistent with training industry trends regarding generic "one program fits everyone" trainings; they are no longer what learning and development officials are after.
Much work still needs to be done to customize international training and development programs to address regional issues and local markets. Regional issues that need to be addressed include existing cultural and linguistic barriers. Within our local market and Saudi business environment, training programs need to address the following:
High turnover rates in the workforce
Difficulties in succession planning
The "new generation" of Saudis (70% of the population is under 30 years old!)
Efforts to fill jobs primarily with locals and nationals
 Opportunities abound in Saudi Arabia for locally based companies to work with their international partners in designing and customizing development programs that are not only business-centric, but are tailored to address the issues identified above. Those companies ready to invest time and effort to meet the local training market demands—not just in Saudi Arabia, but elsewhere in the global marketplace—are much more likely to achieve greater long-term success.
This blog post was contributed by our Global Partner:
ASAS Training Center
by Tawfiq Algargoush