In Memoriaum: Berta Berman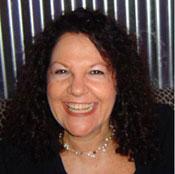 Berta Berman was a friend to many of us at Barnes & Conti. Some of us were privileged to have worked with Berta before coming to work at Barnes & Conti. Three of our staff, East Coast Regional Director Lauren Powers, Chief Learning Officer Janne Rochlin, and Account Coordinator Dineen Digiacomo were very close to Berta, having worked with her at another company. Berta also worked with Joanna Russo, one of our trainers on the East Coast.
Berta was a trainer and coach par excellence, a wonderful colleague, and a loyal friend. We lost Berta this past August 14th. Lauren Powers wrote a wonderful memorial tribute to her friend Berta. With Lauren's permission, I quote below portions of Lauren's tribute.
Her high standards encouraged us all to work harder. Some might have even called Berta a bit fussy at times, but I think it was her sense of professionalism and desire to have things done just right that drove her.

Berta had an incredible capacity to draw out others and truly listen to them. She put others at ease immediately with her beautiful smile and always began a conversation inquiring about someone rather than talking about herself.  She could draw out more information than anyone else I knew!

If you ask any young person, they will tell you that Berta was their greatest advocate and friend. She encouraged us parents to stop being so overprotective and let our children grow more independent.  She counseled our kids to prepare for exciting futures in college, graduate school and med school, and she offered practical tips for everything including, in my daughter's case just eight weeks ago, how to dress for her first day of a new job down to the accessories.

Berta was a natural coach and counselor. In her work with clients and with her friends, she shared such perceptive, sage and pragmatic advice, always helping others to become more successful. She never gave much thought to her own success, for she was humble. But she was such an independent, thoughtful, strong and generous woman who impacted every person who had the privilege to know her.
All of us at Barnes & Conti offer our deep and sincere condolences to Berta's family and friends. And those of us who were privileged to know her will miss her deeply.